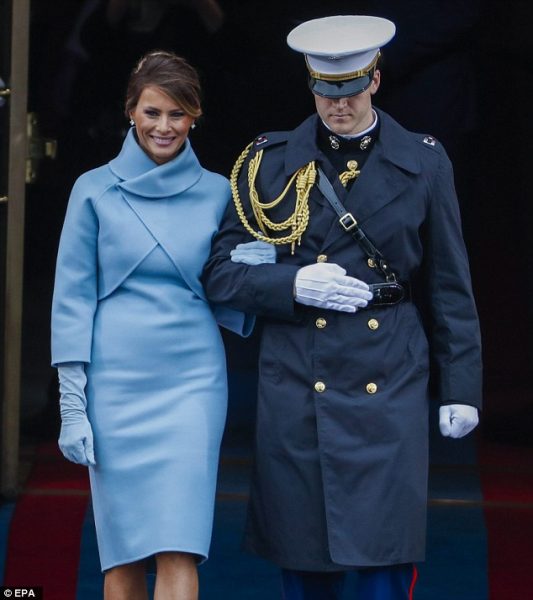 Ralph Lauren is not simply an iconic American designer, who has captured the hearts of Americans from all walks of life, he is a favorite designer for Mrs. Trump and he has created gowns for four previous First Ladies, outfitted the U.S. Olympic team and lead the campaign to save the Star-Spangled Banner by donating $13 million dollars to the National Museum of American History. In honor of his 50th Anniversary, let's take a look at some favorites on America's First Lady, Melania Trump.   
On the night of the historic election of Donald Trump, it was a white Ralph Lauren jump suit that America's new First Lady appeared wearing on stage with her family and the President-elect team.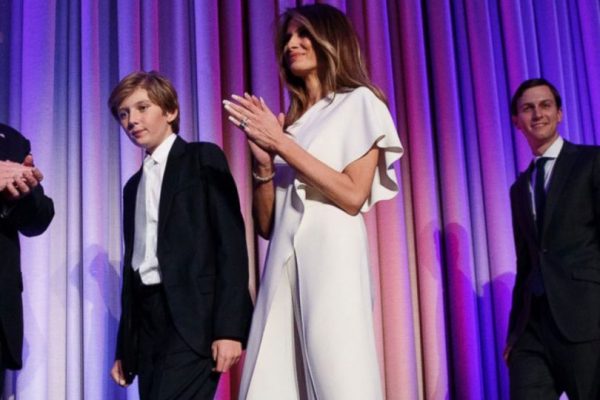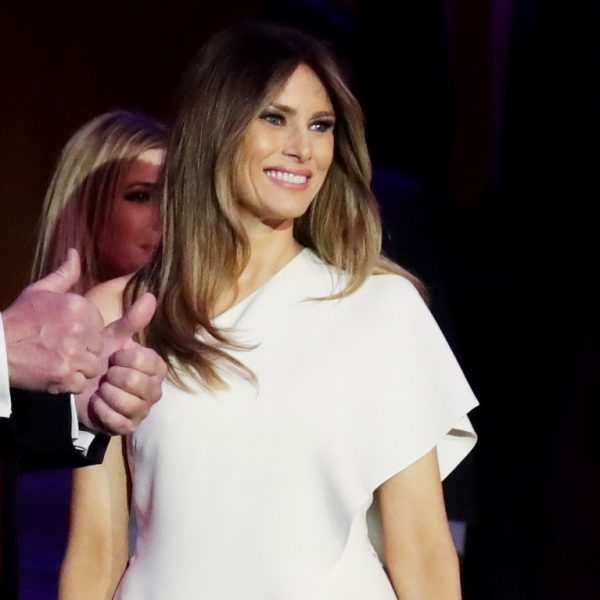 The inauguration ceremony of the new President of the United States is filled with much pomp and circumstance. This highly public event garners the attention of millions of people and once again, Mrs. Trump turned to Ralph Lauren. The absolutely stunning powder-blue double-face cashmere dress and coat with matching gloves and heels was a show stopper.  "It was important to us to uphold and celebrate the tradition of creating iconic American style for this moment," Lauren's company said in a statement.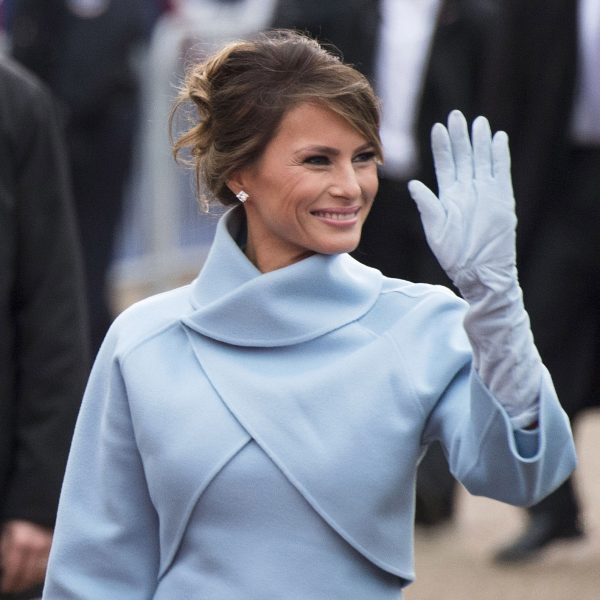 When Mrs. Trump launched her new  "BE BEST" campaign which focuses on major issues impacting children today while teaching children the importance of social, emotional, and physical health, she wore a classic brown leather Ralph Lauren jacket.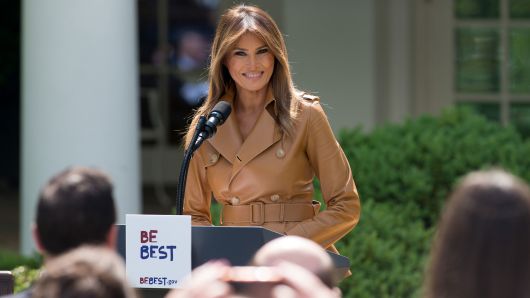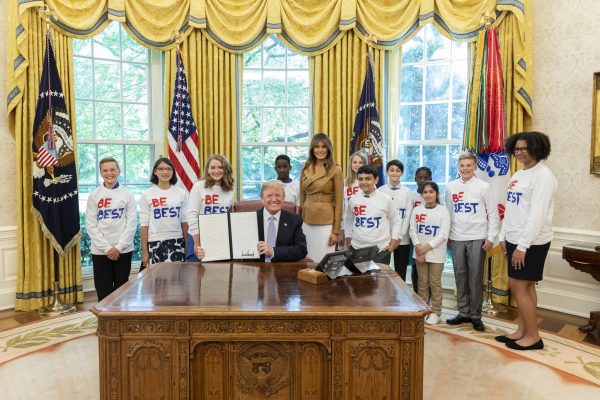 Finally, like many Americans, we know Ralph Lauren to be a designer for high end and everyday wear.  The First Lady is no exception sporting a more casual look when returning to the White House in a Ralph Lauren green cashmere turtleneck paired with white jeans and sneakers.