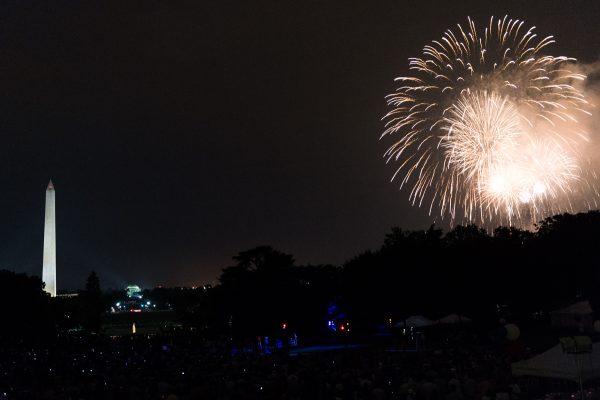 What can be more patriotic than spending Independence Day in our nation's Capitol? It would be spending it with the President of the United States at the White House.
President Thomas Jefferson was the first President to host a Fourth of July celebration at the White House by opening the doors to the Executive Mansion to greet people.  This gesture is poignant realizing that he is actually one of only three U.S Presidents to pass away on July 4th. Since then, many festivities have taken place at the White House in celebration of our country's birthday. Invited guests have enjoyed a host of different types of events which have included speeches, fireworks, picnics and concerts with the First Families at the White House.  During the George W. Bush years the annual event doubled as a birthday party for him and the nation since he was born July 6th.
Tonight is no exception at the White House.  President Donald Trump and First Lady Melania Trump will build on this tradition of hosting military families and other guests on the South Lawn for music, food, and—of course—a front-row seat to fireworks over our Nation's capital.
Beginning at 8:00PM EST you can watch the White House event live on the Hallmark channel.  The White House  announced that there will be entertainment by Sara Evans, JAX, Jonny Brenns, Lola Astanova, the United States Navy and Sea Chanters, "The President's Own" United States Marine Band, and The United States Air Force Band's Max Impact.