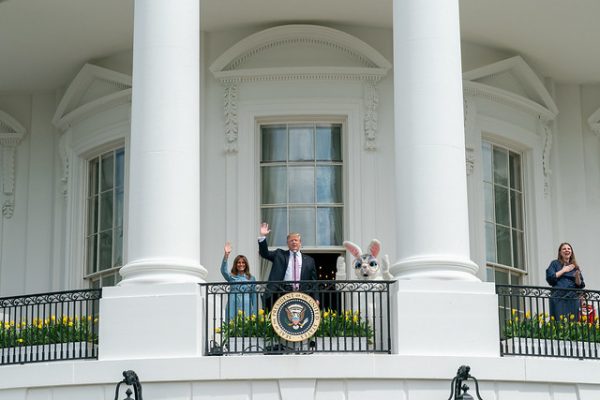 President and First Lady Trump celebrated the 141st year of one of the White House's most celebrated traditions, the annual Easter Egg Roll. Held on the South Lawn for nearly 30,000 people from all over the country, this turned out to be a picture perfect day.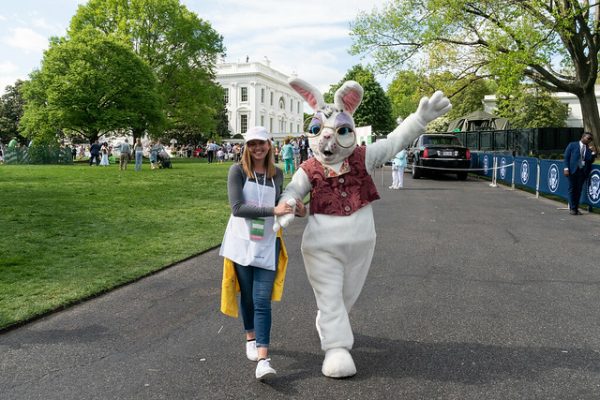 The guests were entertained by music from several U.S. military bands and several costumed characters. Activities making a return included the Easter egg hunt, egg, and cookie decorating and card writing to the troops. This year there were several Be Best themed elements to the activities such as mailing kindness postcards to anyone of their choosing, be it a friend, family member, teacher, or servicemember through special Be Best mailboxes provided by the U.S. Postal Service. Other new additions included Be Best hopscotch and musical eggs, which was similar to a cake walk next to the White House kitchen garden.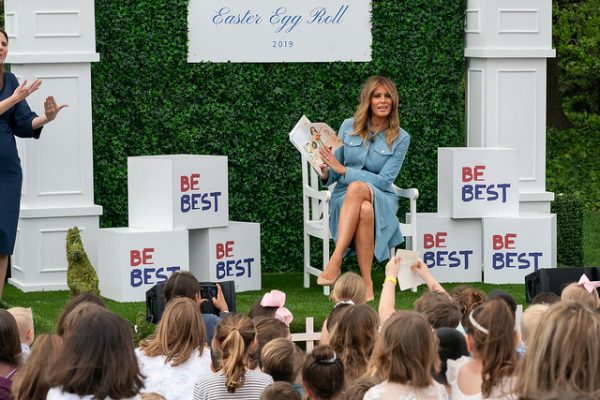 The coveted souvenir wooden eggs made in America by Maine Wood Concepts again this year had three new colors that matched the three staterooms of the White House, Green, Red, and Blue – in addition to pink and of course, Gold, that had the presidential seal on the front instead of the image of the White House like the others. All of the eggs bore the signatures of both President and Mrs. Trump on the back which were given out as the guests departed.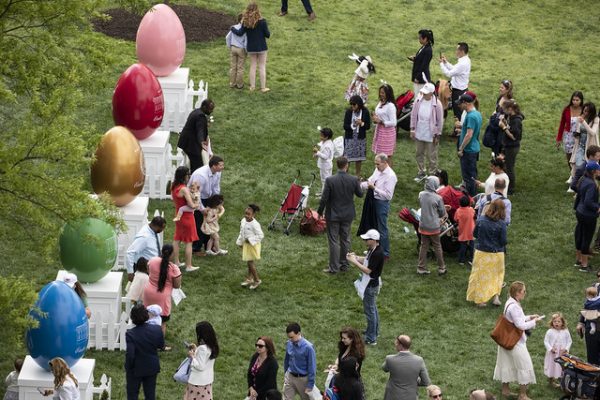 Another new element this year was allowing the children to obtain prizes, souvenirs, snacks, and candy throughout the day and not just upon leaving. As they completed activities they would get a prize or product placed in bags provided by the White House Historical Association.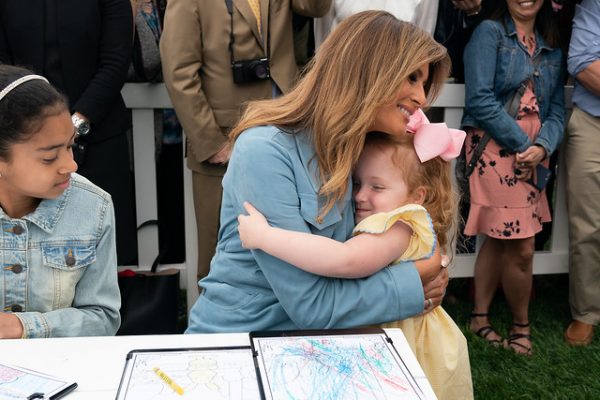 Keeping with tradition the President and First Lady appeared on the Truman Balcony with the White House Easter Bunny where the President greeted the crowd and then went down to officiate the running of the White House Easter Egg Roll next to the First Lady. Later he interacted with children at the cards for the troops station, while the First Lady viewed the new Be Best hopscotch area and gave high fives and took selfies with the children playing. And of course she read "The Wonferful Things You Will Be" by Emily Winfield Martin.