The newspapers and blogs have been going wild over First Lady Michelle Obama's dress last night as well as Ann Romney's dress she wore last week.  They have been calling Mrs. Romney's dress very "Reaganesque" (it was red).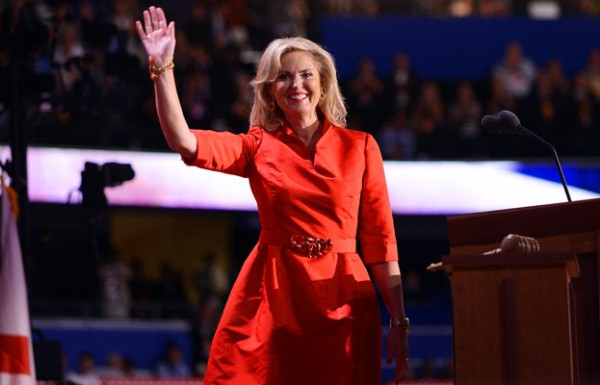 Ann Romney's beautiful red silk taffeta dress with cuffed sleeves and a small V-neck came from Oscar de la Renta's pre-fall 2012 collection.
But what many people do not realize, and perhaps something that Mrs. Romney may not have even been aware of, is what a wise choice the Oscar de la Renta dress was, as his family has many ties to the White House.  Oscar de la Renta has been a designer of choice for many First Ladies including Nancy Reagan, Hillary Rodham Clinton, and Laura Bush.  He was even responsible for the dress Mrs. Clinton wore for her daughter's wedding as well as Jenna Bush Hagar's wedding dress.  But what so few know is that his connections to the White House are even deeper.  Oscar de la Renta's wife Annette is the daughter of billionaire philanthropists Jane and Charles Engelhard.  Mrs. Englehard was a friend of the Kennedys and a member of the Fine Arts Committee of the White House and helped restore the White House.  Her most memorable contribution is, without a doubt, the White House Christmas crèche.  Englehard was first tasked to secure a permanent crèche for the White House by Mrs. Kennedy and the search was continued and finished by Mrs. Johnson.  For more information on the White House crèche see Christmas at the White House.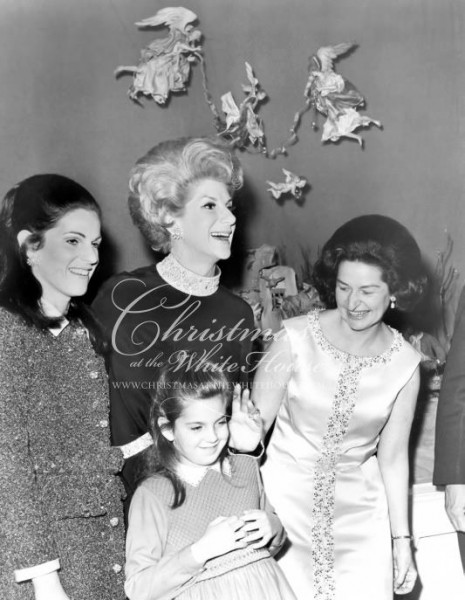 Jane Engelhard, her daughter Annette Reed de la Renta, and 6-year-old granddaughter Beatrix Reed pose with Lady Bird Johnson at the unveiling of the White House crèche, the Engelhard family's gift to the White House, December 15, 1967.