Many people don't know just inside the East Wing is a movie theater in the White House.  A room that at times also acts as a coat closet during large events is a refuge for the first family at times – and also another venue the President and First Lady to entertain guests.  Guests including members of congress (even often times of the opposing parties), friends, staff and more have enjoyed current movies, sports games and TV shows.  One staffer shared with me how much it meant to her that President and Mrs. Bush invited her over on a weekend to see a movie with them and others.  And the best part she said was that they served pizza on White House china!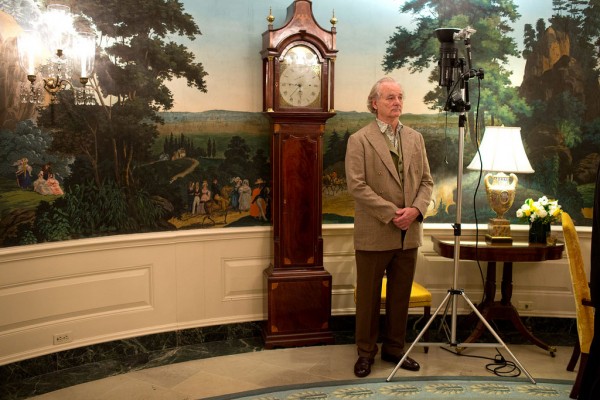 Recently actor Bill Murray was invited to the White House along with other cast members of the hit 'The Monuments Men' for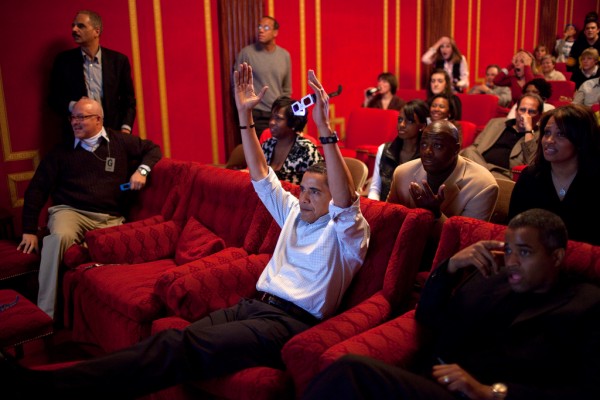 Above: President Obama watching the Super Bowl.