With the hot temperatures in Washington, DC many are not singing "It's beginning to look a lot like Christmas" but that is not the case for White House Chief Usher Timothy Harleth and Grounds Superintendent Dale Haney, who already have Christmas on their minds for the President and Mrs. Trump. The 2017 White House Christmas Tree has been selected for the Blue Room and Harleth and Haney selected the tree from Silent Night Evergreens in Endeavor, WI.
CAPTION:Timothy Harleth, chief usher for the White House (left), discusses the tree chosen as the Blue Room Christmas tree with Jim Chapman of Silent Night Evergreens, Sept. 25, 2017, Hanauer's Tree Farms in Shawano County. (WLUK/Pafoua Yang)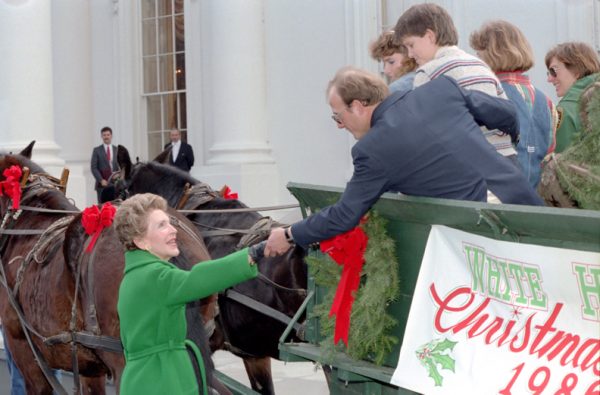 Standing tall at 19.5 feet the Balsam Fir is scheduled to be delivered to the First Lady Trump at the White House on November 20, 2017, traditionally by horse and wagon from the National Christmas Tree Association.   The wholesale Christmas Tree farm started in 1977, is owned and operated by the Chapman family.  This is not the first time the White House Blue Room has been decorated with a tree from Silent Night. In 1998 during the Clinton Administration and in 2003 during the George W. Bush Administration, they had the honor of winning the national White House Christmas Tree competition and having their tree prominently displayed.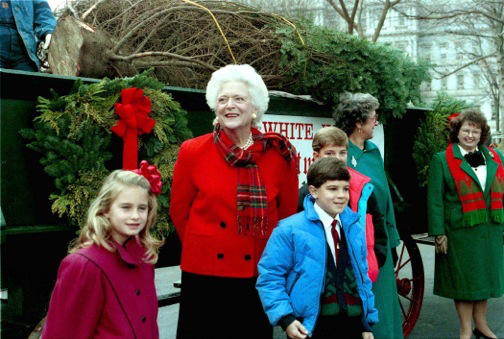 Dozens of volunteers, decorators and artisans from all over the United States will head to the White House to begin decorating for the Christmas season the day after Thanksgiving. Under the supervision and guidance of First Lady Trump the White House will be transformed for the holiday season. The highlight is always the Blue Room Christmas Tree that stands in the center of the historic room after the beautiful chandelier is removed to hold it in place from the ceiling (which is why the tree always has to be a specific height).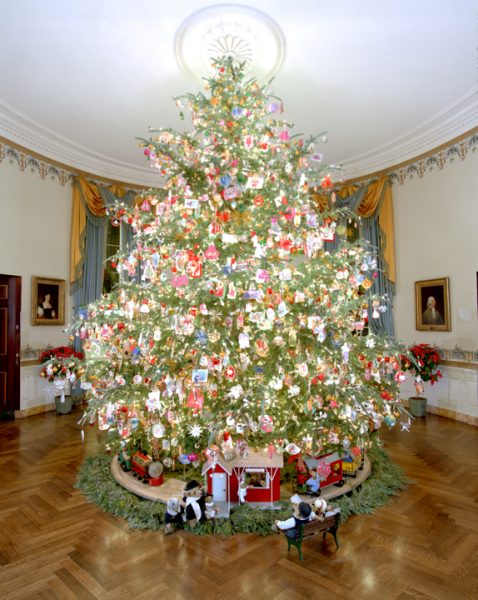 While the First Lady has yet to annouce this year's theme for her first Chrismas at the White House we know she will have a tree and many Americans will be able to see it up close and personal on one of the many East Wing Tours open to the general public.