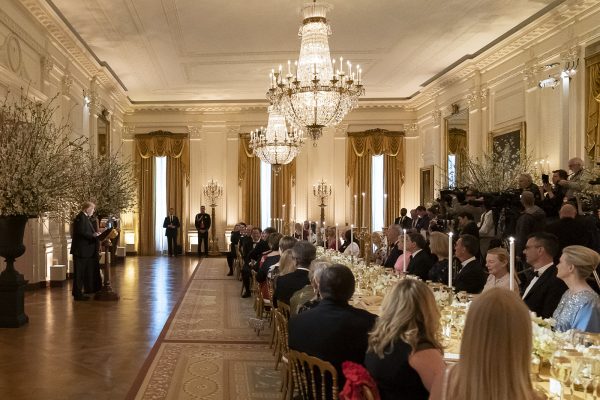 At the White House there are many traditions and customs that Americans have grown to cherish. For Mrs. Trump, one of the newer traditions she has instituted is honoring the White House Historical Association.

The White House Historical Association was founded in 1961 by First Lady Jackie Kennedy.

For the third year, Mrs. Trump has invited the association to the White House for a special celebration. Last year Mrs. Trump hosted a reception in the East Room during the Presidential Sites Summit where descendants from 11 former Presidents and First Ladies were in attendance hearing from both President and Mrs. Trump. As a White House East Wing historian and author it is a tremendous honor to hear the First Lady show her appreciation for the work of preserving and presenting the rich legacy of the White House for generations to come.

Since the last social dinner, Mrs. Trump unveiled the completion of the long term restoration project of the Blue Room furniture set purchased from France by President James Monroe. At the first dinner, guests were allowed to preview one of the chairs to see up close and personal how breathtakingly beautiful the end result would be from this delicate restoration to bring the furniture set back to its original grandeur.

Mrs. Trump continues to highlight how much she values American history and appreciates not only preserving the White House but also honoring those who have lived there before her. She constantly reminds us all that it is truly the People's House.