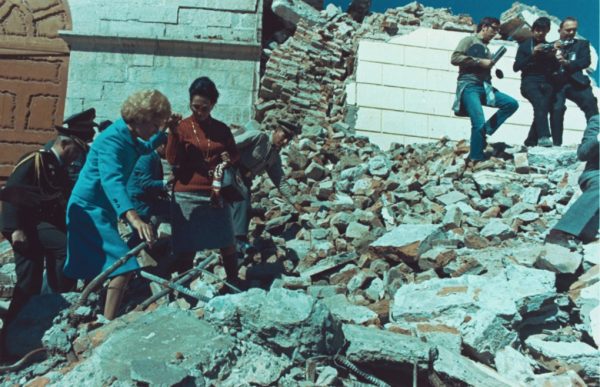 The Richard Nixon Foundation has recently released a wonderful Online Exhibit commemorating First Lady Pat Nixon's visit to Peru in the wake of the Great Peruvian Earthquake of 1970. 
President Nixon called the 7.9 earthquake "the worst catastrophe ever suffered by a people of the Americas," and implored the American people to do all they could to help. 
First Lady Pat Nixon personally oversaw the humanitarian efforts, coordinating private contributions for the relief mission. She traveled to Peru with first aid supplies stacked to the ceiling of Air Force One, with a second similarly filled plane with supplies following closely behind. She was greeted by Consuelo Velasco, who accompanied her throughout her stay in the nation.