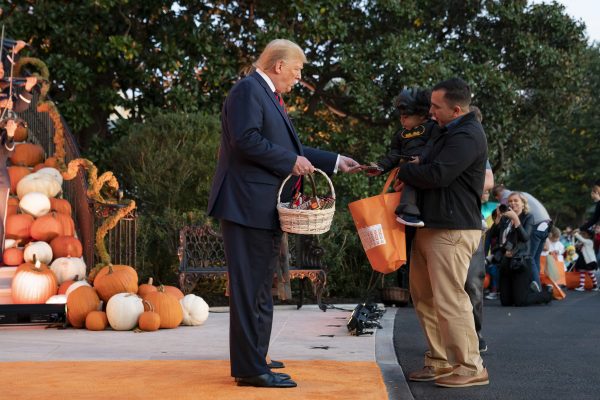 The architecture of the White House has always made it an ideal mansion for Halloween and this year was no exception. Administrations have celebrated the holiday both publicly and privately. President and Mrs. Trump again welcomed military families and local schoolchildren with their parents tonight. Mrs. Trump again insured the White House was trimmed perfectly for the occasion with a display of enchanting forest trees with branches wrapping around the South Portico with vines intertwined along the historic railings welcoming all. They welcomed and delighted children dressed as ghosts, witches and goblins and as well as those in other fun costumes as the Trump Administration celebrated its third Halloween at the White House.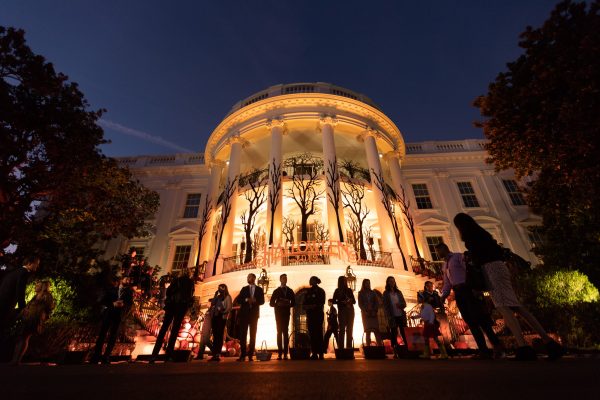 The President and First Lady handed out commemorative candy as they have in years past to the delight of the many children that passed through the Executive Mansion's gates. According to the White House, several departments and agencies were in attendance along with a variety of fun items and activities for the children to participate in including the National Aeronautics and Space Administration (NASA) with "out of this world objects for kids to look at as well as a display of an EVA Space Suit". The Department of Agriculture featured a tractor for the guests to explore while the Department of the Interior gave out Junior Ranger Explorer and Fishing books, badges, and stickers including Buddy Bison stickers. Department of Labor and Department of Education offered unique photo opportunities with step and repeat backdrops specific to their entities. The United States Postal Service had spooky collection boxes and a Postal truck for kiddos to see. Children were also able the Presidential Limo known as "The Beast," which was brought in by the United States Secret Service.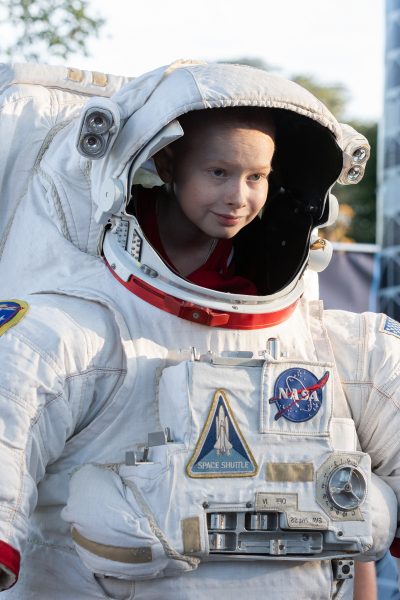 As they continually have, President and Mrs. Trump highlighted the military with their talented musicians. The United States Air Force Strolling Strings played traditional Halloween songs and modern tunes as well that all enjoyed!