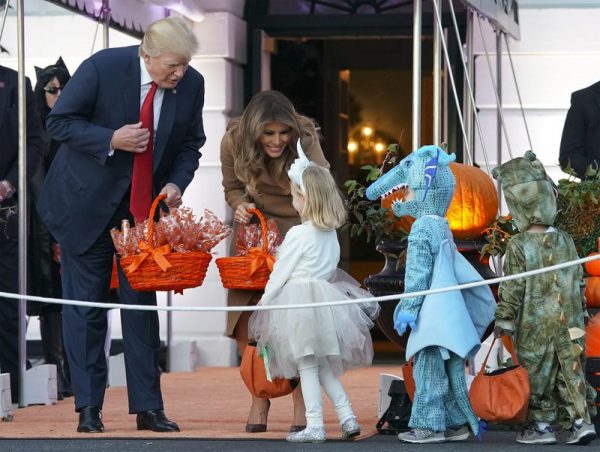 Just as the sun began to set, President and Mrs. Trump continued a much loved White House tradition by opening the South Lawn to 6,000 trick-or-treaters that included children from military families, DMV area schools, the Boy Scouts, YMCA  and other community groups.  Instead of the traditional red carpet in front of the Diplomatic Reception Room doors, the President and First Lady walked out on an orange carpet to greet children lined up in costume to get a treat of fresh cookies baked by the White House Pastry Kitchen chefs, as well as Presidential M&M's and other candies.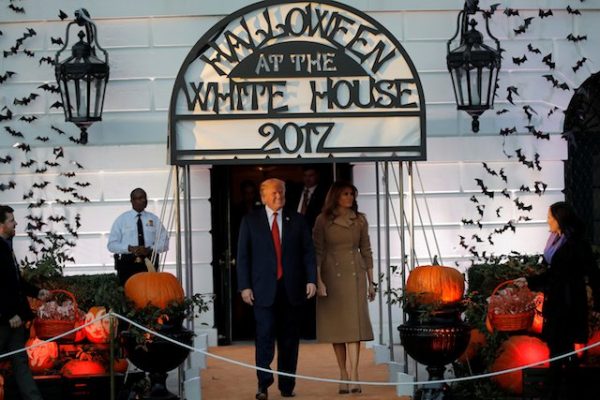 Decorating the White House for Halloween dates back to the Eisenhower Administration and this year was no exception. The South Portico was wrapped in spider webs complete with large black spiders climbing the historic balcony along with plastic bats. The green awning over the entrance was now white and read "Halloween at the White House 2017" in black lettering. Large pumpkins were carved with profiles of past presidents and neon lights completed the festive harvest decor.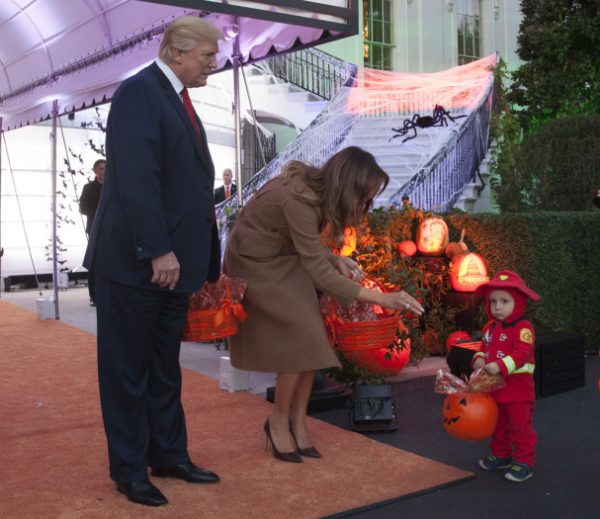 Kicking off Trick or Treat line was a little girl and boy dressed as a witch and pirate but the children weren't the only ones to join the festivities, cabinet members were also in attendance. Other notable costumes included a mini Mrs. Trump, and a skeleton with a red MAGA cap on. While Attorney General Jeff Sessions did not dress up he did attend with his grandchildren.  Other cabinet members did join in with fun costumes: VA Secretary David Shulkin: a knife-through-the-head headband and Education Secretary Betsy DeVose was dressed as Miss Frizzle.