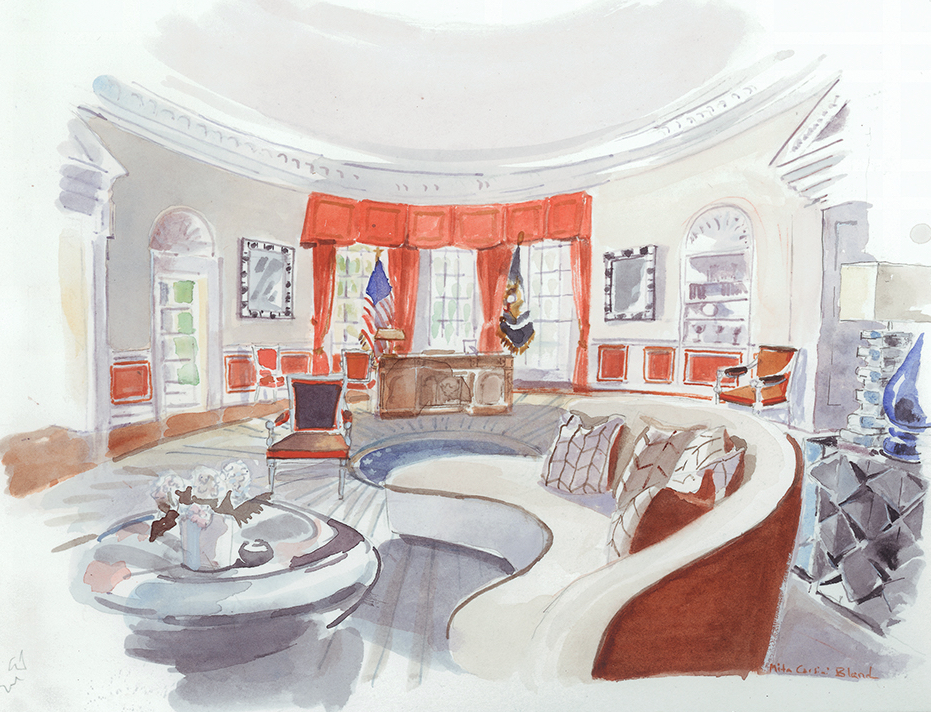 IN PICTURES: How Top Designers Would Decorate the White House for Donald Trump and Hillary Clinton
Moving into a new home is always challenging but very exciting.  Imagine what it must feel like when you are moving into one of the most famous and well-recognized addresses in America, 1600 Pennsylvania Ave.
The next first family will have the opportunity to redecorate the private quarters of their new home with the help of an interior designer as well as make recommendations for changes to the public floors of the White House, The East Wing and the West Wing, including the Oval Office.
Five top designers came together for an exclusive in Introspective Magazine to show how they would decorate rooms in the White House and West Wing for either Mr. and Mrs. Trump or President and Sec. Clinton.