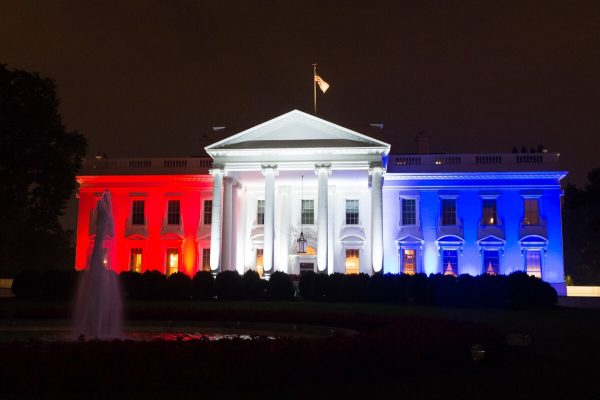 The White House has to be one of the most patriotic places to celebrate the Fourth of July in Washington, D.C. This year President and Mrs. Trump continued the tradition of inviting guests to join them on the White House South Lawn for a Fourth of July party.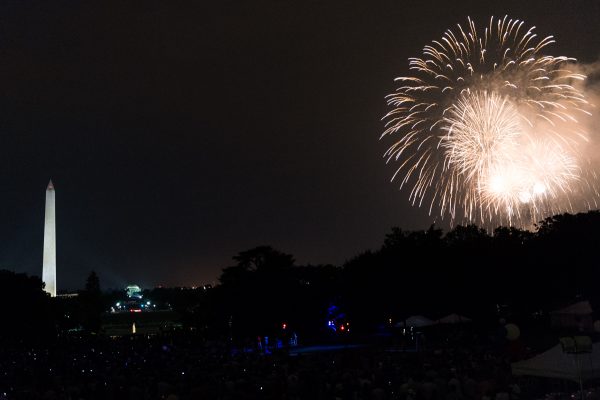 There were actually two events held to celebrate our Independence. The first event was a salute to the men, women, and families of our United States Military. Before descending the staircase to pose for photos and shake hands with the guests, President Trump gave remarks to those gathered from the iconic Truman balcony. He was joined by the First Lady as well as Vice President and Mrs. Pence.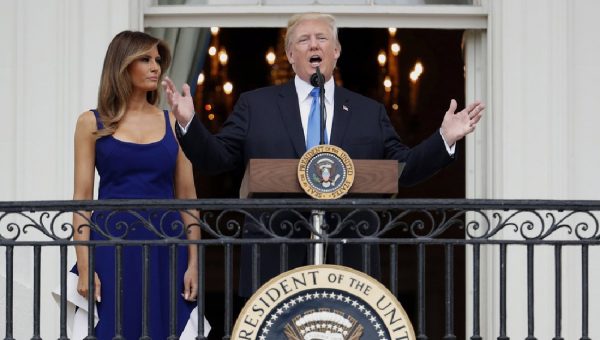 Later in the evening, White House Staff were invited for a party that included ice cream, drinks, military band and plenty of fireworks!  (When President Geroge W. Bush was in office, Mrs. Bush always took the time to also celebrate his (July 6th) birthday!)
This was the second (after the 2017 Easter Egg Roll) successful large scale White House public event executed by the First Lady's and Visitor's Offices.
Happy Independence Day!