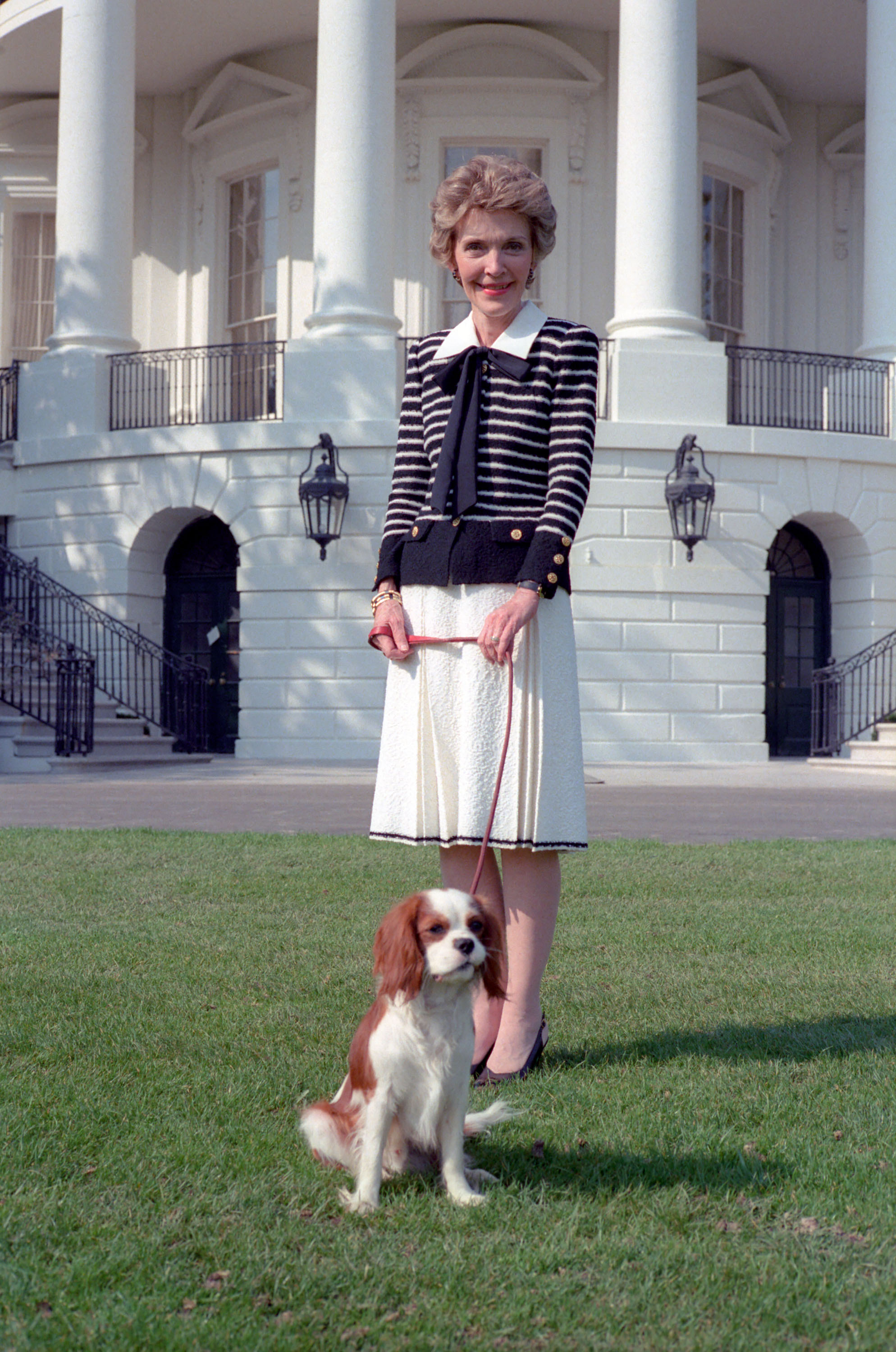 Nancy Reagan
1921-2016
Nancy Reagan passed away this morning in her home in Los Angeles, CA at 94 years old.  The former First Lady will be remembered for many things from her time as a Hollywood actress, First Lady of California, First Lady of the United States and beautiful keeper of the Reagan Legacy in her post White House years.  Her impact upon the country and certainly the White House will hopefully continue to endure well into the future.
Mrs. Reagan will of course first be remembered as the devoted wife to President Ronald W. Reagan for 52 years.  This couple will go down in history as of one of the greatest presidential couples along the likes of Abigail and John Adams.  But certainly one of her greatest impacts will be on the White House itself, she took it to a completely different level under her stewardship as First Lady.  Mrs. Reagan restored many rooms in the unique public building that also acts as a private home, museum and office into the way it should be-a beautiful open national treasure for entertaining, and sharing with the American people and the world as a symbol to the world of democracy.
Nancy Reagan made sure everything was done to perfection and America was always presented in the best possible light earning the acclaims of many Kings, Queens and other heads of state that came for official visits.  Unfairly, she was criticized in the press for being too hard on the residence staff when in fact the staff respected and liked her.  Yes, the  Executive Residence staff of the White House would say that she was tough, but she always let them know in advance, exactly what she wanted and would push their talent to be better than they knew they could be.   Under her direction, new systems of organization were created, more research on what foreign leaders liked and enjoyed was done, perfection was required and the world took notice and amazing political accomplishment were made during her dinners teas and more.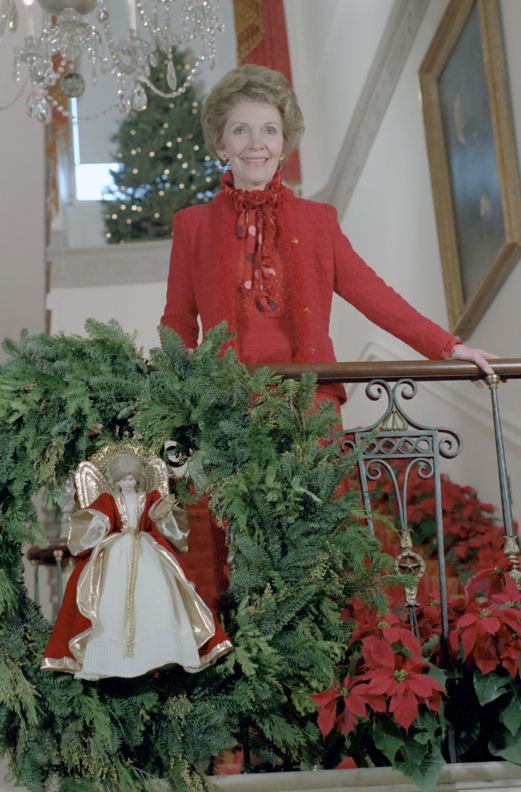 The Reagan's understood the power of diplomacy through social events.  Her style seen in her amazing gowns be well known American designers were just as legendary as the many social events they held at the White House.  There was nearly a State Dinner every month during the Reagan's eight years in Washington.   But Mrs. Reagan was more than just a dutiful wife and stylish FLOTUS. She would weighing in on domestic policy issues, political and personnel situations.  Mrs. Reagan had President Reagan's ear and was invaluable to him.  There is a personalization of Mrs. Reagan that is often overlooked during her years as First Lady.  She was not just a First Lady that talked about the Just Say Know campaign she acted on it.  One of many examples was inviting recovering addicts to the White House to decorate for Christmas.  Done without fanfare, she would spend hours with them, seen below taking her shoes off and hanging ornaments on the tree, letting them know that the First Lady of the greatest country in the world believed in them and loved knew.   Yes she was elegant, glamours, meticulous and politically savvy.  But above all, she loved her husband, her country and understood the impact and power of being the First Lady of the United States. Mrs. Reagan will go down as one of the greatest, most impactful and beloved first ladies of all time.