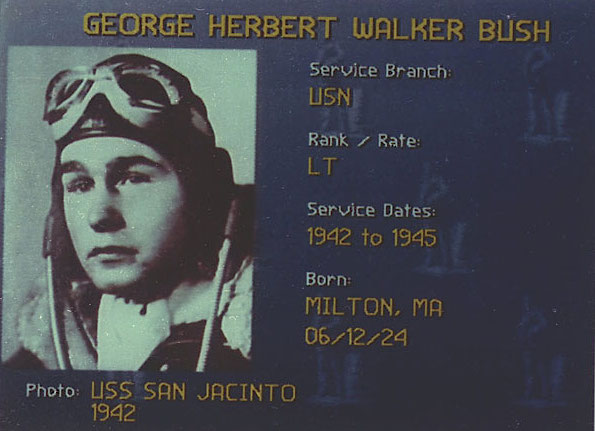 On this day in 1944 President George H.W. Bush's plane was shot down in the Pacific Ocean.
What many don't know about President George H.W. Bush is that he served in the navy during World War II from 1942-1945 and he was the youngest pilot in the navy in 1943. He flew torpedo bombers in the Pacific theater and went on fifty-eight combat missions during the war. On September 2, 1944, while flying a mission to bomb an enemy radio site, his plane was shot down by Japanese fire; Bush bailed out over the ocean. He was rescued by a submarine a short time later and was awarded the Distinguished Flying Cross for heroism under fire.
Thank you President Bush!