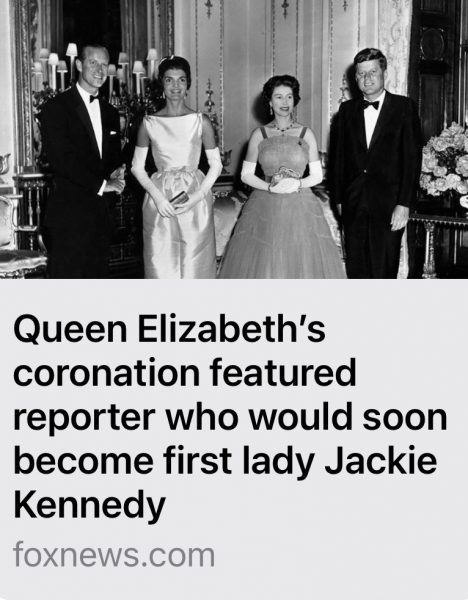 Future first lady covered Queen Elizabeth's coronation for Washington Times-Herald at age 24
Please see my recent Op-Ed on FoxNews.com.
Following the death of Queen Elizabeth II at age 96, journalists from around the world will gather in London in coming months to cover the coronation of her son, King Charles III, just as they gathered on June 2, 1953, to see his mother crowned queen.
But it's doubtful any of today's journalists will ever be as famous as a then-obscure 24-year-old American woman covering Elizabeth's ascension to the throne.
The young journalist, who was paid $42.50 a week (about $470 in 2022 dollars), was called an "Inquiring Camera Girl." She worked for the now-defunct Washington Times-Herald (it shut down in 1954) and her job on a typical day was to travel around America's capital to ask people questions about topics in the news, take their photos, and write about what they said in her newspaper column.
Read the full op-ed here:
https://www.foxnews.com/opinion/queen-elizabeth-coronation-featured-reporter-who-would-soon-become-first-lady-jackie-kennedy