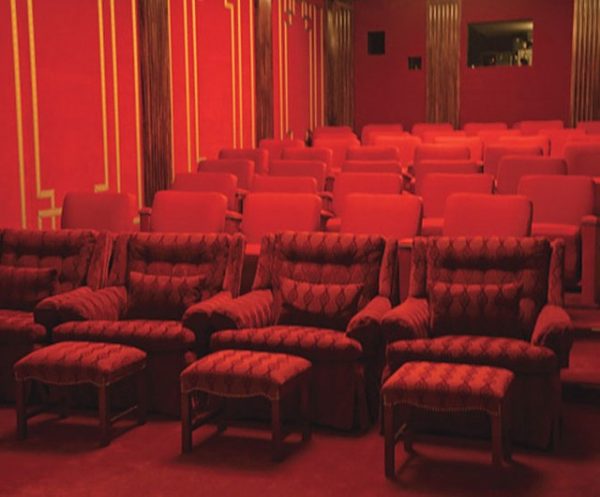 First Lady Melania Trump is already leaving her mark on the White House in a rather historic manner. On May 12, 2017, it was announced that for the first time in history the White House Family Theater will be open to public view on all tours of the White House East Wing.
For years, only those who had attended a social event at the White House knew what was behind the white wooden doors to the right side of the East Wing promenade leading to the White House. But for the tens of thousands that go on public tour they would not know the coat check room was actually a movie theater.
"The White House belongs to the people of this country," stated First Lady Melania Trump.  "I believe everyone who takes the time to visit and tour the White House should have as much access to its rich history and wonderful traditions as possible.  It is my hope that our visitors truly enjoy the newest piece of the tour."
In July 1942, the East Terrace cloakroom was converted into a movie theater under the direction of President Franklin D. Roosevelt.  In 1982-1983, during the Reagan administration, a major remodeling introduced 51 seats in tiered rows. The most recent refurbishment in 2004-2005 was inspired by theater interiors of the early 20th century.
Click here to watch the video released by the White House for a behind-the-scenes look at the newest addition to the East Wing Tour…the Family Theater.